"GET THE POINT"
SPECIAL OFFER MENTION THIS SITE WHEN CONTACTING ANY OF OUR LOCAL BUSINESS'S
POINT PLEASANT BEACH DINING
REALTORS FISHING&BOATING pPROFESSIONALS
Membership & General Information info@mypointbeach.com
MEMBERSHIP RECOMMENDED PROFESSIONALS IS HIGHLIGHTED IN RED
IN ALPHABETICAL ORDER

Attorneys at Villani & DeLuca, PC Law Firm provides legal services from Ocean County New Jersey, like family law divorce child custody comprehensive ...

<![if !vml]>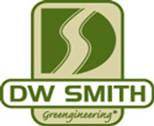 <![endif]> <![if !vml]>

<![endif]><![if !vml]>

<![endif]><![if !vml]>

<![endif]><![if !vml]>

<![endif]>

149 Yellowbrook Road • Suite 101
Farmingdale, NJ 07727
Tel: (732) 363-5850 • Fax: (732) 905-8669

For Directions to Our Building
Please See Directions
<![if !vml]>

<![endif]>
info@dwsmith.com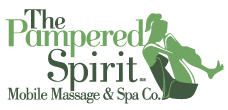 Available for lectures or talks about wellness through massage. Demonstrations on child/infant massage and couples instruction.
PHONE: 1-877-4Go-Spa1
EMAIL: mail@thepamperedspiritnj.com
HOURS: 8:00 a.m. to 8:00 p.m. 7 days per week


For more information call today!

800-762-1815 Whether the project is retrofit or new construction, and the system is electric, electronic, or pneumatic, JSC's staff of controls professionals will design and install the system best suited to the needs of the facility and wishes of the customer